FOR A SOLAR PROJECT, NEVER OVERPAY
We offer specialized commercial services to meet your company's needs.
We have proven experience with small to large commercial projects and can guide you through the confusing tax incentive programs, as well as provide greater insight into the benefits of adding solar to your business.
While there are many financial and tax benefits to going solar. Company's are also recognizing there are environmental and community impact benefits. Solar is great for a company's reputation and shows their community they care about offsetting their carbon footprint and making a positive difference in the environment we all share.
Solar can become your best investment.
Going green saves money every month, improving your bottom line costs. With Bright Choice going green is easy and a smart financial choice for any business or property owner.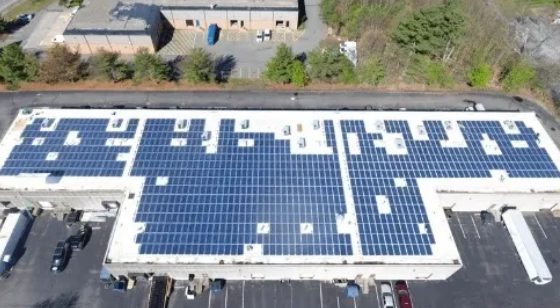 When buying electricity from your utility company more than 70% of your bill gets wasted on administrative fees, distribution costs and taxes.
With solar, you produce your power directly on your property. It's simply a more efficient, environmentally friendly and cost effective solution.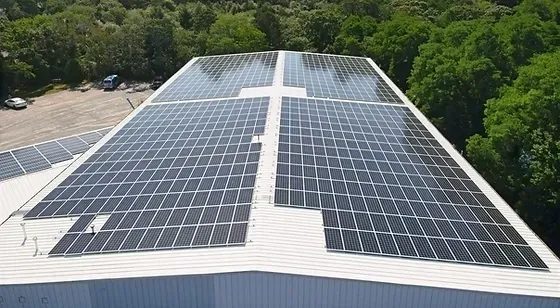 Commercial Solar Power Systems in New England
You may already know about the benefits of installing solar panels on your home, but did you know they are beneficial for businesses, too? Helping companies cut energy costs and protect the environment, solar power offers various financial benefits, plus other perks. Clean energy can boost your business, whether it's a for-profit or nonprofit organization.  
For-Profit Business Incentives
If you own a for-profit business, you can take advantage of various incentives tied to using renewable energy. Solar electricity may reduce your monthly energy bill and give your business significant tax benefits. Depending on when you install solar panels on your business' building, you could receive up to a 40% tax benefit. This is a great long-term investment if you're looking to save money with a reliable and sustainable solution. 
Nonprofit Business Incentives 
Like for-profit businesses, nonprofit business owners can enjoy a number of incentives by making the switch to solar. The adoption of solar power may improve an organization's reputation among donors and volunteers. Additionally, there are grants available for nonprofits that go green. For instance, via the federal Investment Tax Credit, eligible nonprofits may even receive a direct payment of up to 30% of their total solar installation costs. 
Environmental Benefits
When you choose to use a renewable energy source, you're actively looking after the environment and making a commitment to a greener future. This is great for the world around you, and it's also helpful when it comes to your organization's public image. Local communities care about the decisions businesses make, especially when it comes to energy. Switching to solar energy is a great opportunity to publicize your commitment to the environment and attract new customers or clients. 
Get in Touch 
If you're a commercial property owner who is looking to cut costs, it's worth switching to solar power. Solar systems offer a great way to reduce your carbon footprint, save money and impress your community.
If you're not sure what incentives your business qualifies for, our team will happily walk you through the benefits available to New England businesses that switch to solar energy.
Avoid wasting company resources on reviewing multiple solar proposals.
For your company, our bid evaluation services offer a quantitative third-party review of solar proposals.
From high-level evaluations to detailed engineering and financial analysis, you have the option to customize.
Now Is The Time To Go Solar
Making the switch to solar just makes sense.